When you get exposure to the Idea related to online business you must have definitely had read the post named how to make money with dropshipping or how to start a dropshipping business because it is one of the most lucrative business models out there.

Isn't it amazing how so many of us dream to be our own boss, being able to work for flexible hours, from anywhere in the world, and run our own business? Such an Ideal scenario.
It is surely possible If you decide to start a Dropshipping business however before you get super excited it is also important to know that you cannot make it profitable right from the beginning.

Before we proceed if you are looking for different ways to make money online in India you can check our amazing post on How to Make Money Online in India you will learn so much out of it.
So If you want to know how to make money with dropshipping. Read on to learn more about it.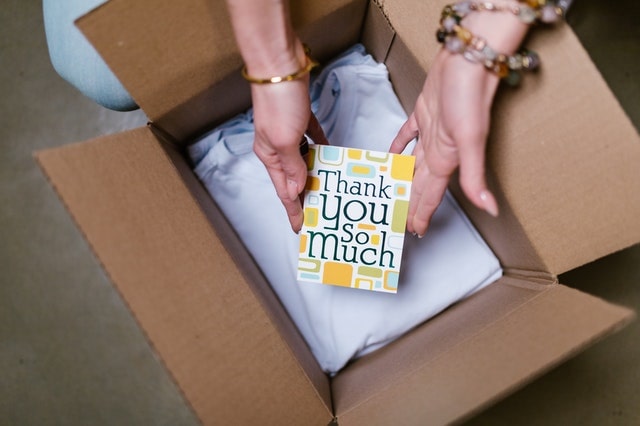 What Is Dropshipping?
Basically, Dropshipping is a business model where you can sell various products on your websites but is super hassle-free because here do not have to keep the stock of the products that are customers order online.

If you were confused about how to make money with dropshipping it is a rather simple process, to begin with.
The process here goes like this once an order is placed upon your website, you then go ahead and contact the merchant or wholesaler and forward the order to them. Henceforth they arrange the packaging and handling and deliver the product directly to the customer so you do not have to worry about anything.
After you have informed the wholesaler or merchant about a particular order.

Isn't it amazing to learn how to make money dropshipping 2021 since there are so many individuals who want to do something of there own


How Does Actually Dropshipping Business Model Work?
There is no doubt that dropshipping is a lucrative opportunity to make growth as an entrepreneur if you like to how to make money with dropshipping and wish to learn more about this model let's see this in little more detail.
Before we get into the nitty-gritty of dropshipping business we need to understand how does dropshipping work. To follow this business there are 3 different parties involved:
The Merchant

The Customer

The Supplier
In a traditional e-commerce business, the merchant purchases stock from the wholesale suppliers and stores them somewhere. Thereafter the merchant himself is responsible to ship the product to the customer's doorstep after a purchase is made.
However, in dropshipping the merchant does not have to own any of the products or keep stock of anything. Instead, they act as a medium to sell online the stock available with the supplier. That means that the supplier is the one who handles all the shipping and handling stuff.
So, if you decide to be a dropshipper, the flow will work like this:
The customer places an order at the retail price on your website or online store.

Once you receive the order you then place an order with the supplier at the wholesale price. Here you keep the difference in the cost of the product.

The supplier the ships the product to the end customer.
How Do You Start A Dropshipping Business?
Starting a dropshipping seem like the biggest task in mind if you have not planned for anything yet but actually, this process is simple, please
1. Set Up Your Website
This is the most important because this will be the face of your business. It will take a little bit of research, some people decide to go for a free service, but if you set up your website with free service you will not be able to monetize your site.

Setting up a website is a necessary step while you learn how to make money with dropshipping is so important to know things or two about this step.
If you thought so far we did not talk about investment. This is the startup cost that you will have to spend. Find a reliable domain host such as Hostinger or Bluehost. After that install the website designing software that you would like to go with such as WordPress, 3dcart, or Shopify.
If you are using recommended and reliable services as mentioned above it will be so easy for you to find apps and plugins. That makes the website experience so much better.
And this definitely helps in making your eCommerce store efficient, easy to use and so attractive which gives a nice user experience that results in a boost in sales.
2. Choose a Niche
This is actually the first and foremost step right after you have decided to start dropshipping you have to brainstorm as to what kind of products that you want to sell? Who is the customer you are focusing to serve?

Selecting a niche is as important as knowing how to make money with dropshipping.
Learn about the audience size and the potential of the profit of your product's range. There are some products which appeal to the mass of people, like homewares. But there is an ample amount of competition in such niches and it will be a little hard to market your website as the place to buy from in such a niche.

If you select a niche then the market will be similar but it will have a narrower and smaller audience but the advantage is that it is less competitive for marketing.

And also you'll be more likely to get success with high-priced items available on your website, as the availability of these products on online spaces will be less at the same time your website will have more room to pop up in the market.
3. Find The Dropship Suppliers
The next task that you need to do is to find the best suppliers for the products that you want to sell. You can do the process of selecting the suppliers manually or you can use a free app lik Yakkyofy which gives you all the information in one place.
This can save so much time for you when it comes to finding the best products for dropshipping for your store. It will also help you to get the best price.
4. Design and Customize Your Online Store
The best part if you are doing it yourself is that you can learn and teach yourself along the way as you design your store. That will reduce your website development expenses. You can also make customizations like adding or removing products as your website grows.
one thing that you have to keep in your mind is that make your website as user-friendly as you can fr your customers. That includes smooth navigation throughout your website to products and their categories and good and attractive pictures of products with plenty of information about the product.
Keep it simple as well do not add too many different sections on your website when you are just starting out. The easier it is to find the products on your website, the more people you're likely to sell them away.
5. Plan a Marketing Strategy To Market Your eCommerce Store
Once your website is all set and ready, it is time to just put the word out there and start marketing your eCommerce business. If you are determined to know the efficient ways on how to make money with dropshipping keep learning.
Nowadays the most popular and effective way to gain sales on a dropshipping website is social media. Plan to promote your eCommerce website or your products on social media platforms like Pinterest, Facebook, Instagram.

Research the likes and trends that are popular among your target audience. In other words, you have to be present where your ideal audience hangs out the most.
You can simultaneously create an eCommerce newsletter. To set this up you can embed a form on your website that allows people to sign up to receive emails from your end. This way you can easily promote any new products at the desired interval to generate more sales.
Conclusion
I believe till now you have understood how to make money with dropshipping, the dropshipping business is surely an effective way to make money, it's an easy and low-risk way to start selling online. You will not have to invest a huge amount upfront on the inventory that might go out of fashion or trend, and also you do not have to handle the deliveries of the products to the customer.
Pick the ideal and right niche for yourself analyze the market before starting anything and check the audience and size of the market for the product that you want to sell, and you could have a profitable venture on the go. You could include new products and explore other niches too once you get a hang of it.

You must have definitely got a question in your head how much do dropshippers make so there is no specific answer for this it depends on the level of knowledge they gain over time. Keep doing it.