If you questioned yourself how to make money with blogging? you have certainly come to the right place we will discuss today how to start blogging and how to proceed to make it a profitable venture for yourself.

You will get learn all the aspects of how to make money with blogging So many friends of mine shared the ideas related to their interests and hobbies and they wanted to pen it so that other people could take benefit of it by learning whatever experience they had in their journey.

So many friends of mine shared the ideas related to their interests and hobbies and they wanted to pen it so that other people could take benefit of it by learning whatever experience they had in their journey.

Our Comprehensive guide will give you a clear action plan to get you organized to get your blog to test the water initially ad grow it into a profitable business.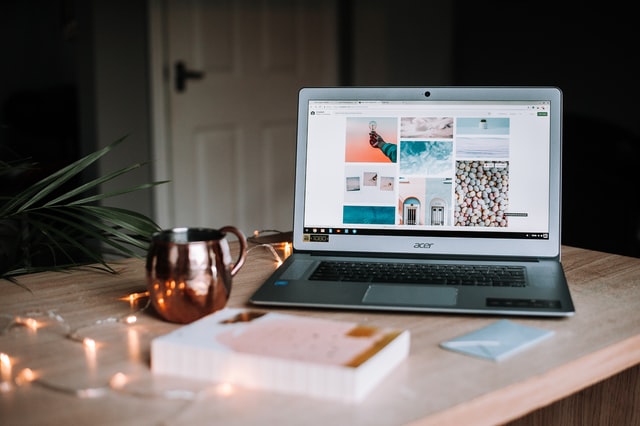 What is Blogging?
Blogging actually refers to writing, documenting, photography, and other media that's are published by an individual on the web. Blogging in the initial phases started as an opportunity for individuals to write down their learning and daily activities or just writing their progress to keep the reference of their learning.
But it has certainly come a long way since then and has become the amazing way of making tons of money through many monetization methods here's you can find how blogging can make you money and tips for starting your own blog.

If you wish to learn how to make money with Youtube click here.
Create Your Website
Recommended for: Dedicated bloggers and for individuals who are looking to make money from their blog.
Pros: You have complete control over the customization, design, and outlook of your website your unique URL, and the flexibility of using adverts and affiliate links as you like
Cons: There is a little bit of initial investment you'll have to make in the beginning you will have to buy your own domain name(URL) and then a reliable hosting for the same, we have got tips for you about cheaper and best web hosting.
People often go with free blogging methods in the beginning I would highly recommend you not to go with anything which is free. Because you will be compromising on the amount of customization and easiness of working with your website which is offered by paid services like WordPress etc.
If you are not a tech-savvy person the idea of creating your own website might intimidate you-but it's actually pretty easy now, and you can go ahead and create your website in just 20-25 minutes.

If you could search how to make money with blogging I believe you are good to go ahead and create your own website considering how easy it is nowadays.
With the decision of creating your own website, you are giving yourself the opportunity to create a Unique Personal Branding, and you'll not have to worry about your entire website being unaccessible and deleted from the platform – you'll own your website and have complete control over your website.

For almost all the beginners who start to know how to make money with blogging, I recommend them to create their own website.
So How to Make Money With Blogging?
1. Ad Networks
Anyone who wants to know how to make money with blogging searches various platforms over the internet and settle down hugely on Ad networks as they are most popular.

There are some of the ad networks which are most sought after and considered the simplest and most widely used methods for monetizing a blog.
The two of the most popular Ad network which is most popular are:
Basically, you need to have a blog to get approval from one of these ad networks. They begin to show ads automatically once your website is approved by google adsense or Media.net as per the context of your article and also based upon the user's interest.
Most of the new blogs out there use these exact methods to monetize their websites because it gives recurring income on a timely basis. Since the ads shown to the users are high quality and optimized they do not affect the user's experience
2. Affiliate Marketing
Affiliate marketing is certainly one of the best ways to make money through blogging in today's scenario since a single sale will make you a lot more money than a single click made on an ad displayed on your website.
And anyone who is looking for ways on how to make money with blogging should definitely consider this because so many bloggers are into affiliate marketing these days. You can check out our comprehensive post on How to make money with affiliate marketing It would be so useful for you.

You can leverage your website traffic and make Affiliate income by simply using any blogging platform like LinkedIn, Medium, Squarespace, or Wix. You just have to share the unique affiliate link of the product that you would like to recommend to your visitors, and every time a person purchases a product, you can earn a huge commission on the selling price of the product.
3. Launch Online Course
There are possibilities that you have started your blog based upon something that you are interested in or something that you are learning as you grow and you have gained knowledge on a particular niche if that is the case you can share your knowledge further.
By creating a course now the question that comes to your mind would be:
Can you create a 1-2 hour long video course about it

Is it possible for you to add downloadable checklist

Can your textbook be converted into a video format
If it is possible for you to do all this then this method is surely for you. Thanks to the technologies available these days launching an online course are very easy for anyone and if your course is rich in content and gives value to the users, your chances of reaching the $1 million milestone are really high.
To create your own paid course you can use platforms like:
LearnDash
New Kajabi
Teachable
It is very easy to create courses by using these platforms.
4. Direct Advertisements
one of the best ways to earn money from your blogs is through direct advertisements. For example, if you have a successful blog you can directly approach brands to place their ads on your websites. Therefore you can enter into a partnership with agencies for doing the same.
5. Sponsored Reviews
If you are determined to know how to make money with blogging it is definitely important to consider Sponsored reviews because paid reviews are a great source of boosting your monthly income.
Once your blog has started to gain some momentum and has gained some authority and web traffic you can get offers for writing sponsored blog posts or adding a review article on your website for money.
You can instantly make money by charging amounts like $10 or more from a small review post. Sponsored posts are usually priced on the basis of the organic traffic that your site is getting on average and also the authority of your website. You could make anywhere between $50-$150 for every sponsored blog post that is published on your site.
Conclusion
Earlier if you have asked someone how to make money with blogging they would probably shrug their shoulder in denial because it was not considered anything close to what it is now, and also those days are gone when bloggers would only rely upon AdSense to make money from blogging. You can definitely refer to the methods discussed above on how to make money with blogging.
If you want to start something set the timelines for that and focus on your goal because blogging is not a quick rich scheme but if you are determined and have a desire to grow it as a business it will surely make you rich since it is a long-term thing.