The only seemingly surviving way of doing business and expanding its reach was to resort to the digital platform during the pandemic.
The year 2021 was coined as a year full of challenges in many ways. The second wave of the Covid-19 pandemic is a year not only in every aspect of our lives but also hugely impacted the organizations around the world resulting in this changed the ways how companies operated and there was a massive shift happened in their operations all over the world.
The improvement and the migration towards a digital environment in the year 2020 proved to be the only viable option to keep the existence alive for many businesses, which in turn greatly impacted their digital marketing strategies.
The 'New Normal' kept alive the status of digital marketing as the most leveraging method to hold the ground, gain new customers, retain the current ones and generate good revenues. Keeping themselves ahead in Digital marketing strategies is beyond just understanding the basic concepts and applying industry-based principles.
As we bid goodbye to 2021, it's time to observe and analyze the Digital Marketing Trends that Reigned in 2021 by analyzing recent trends and being aware of the ongoing changes, marketers in India will be well prepared for what is the next coming year 2022.
Marketing Automation: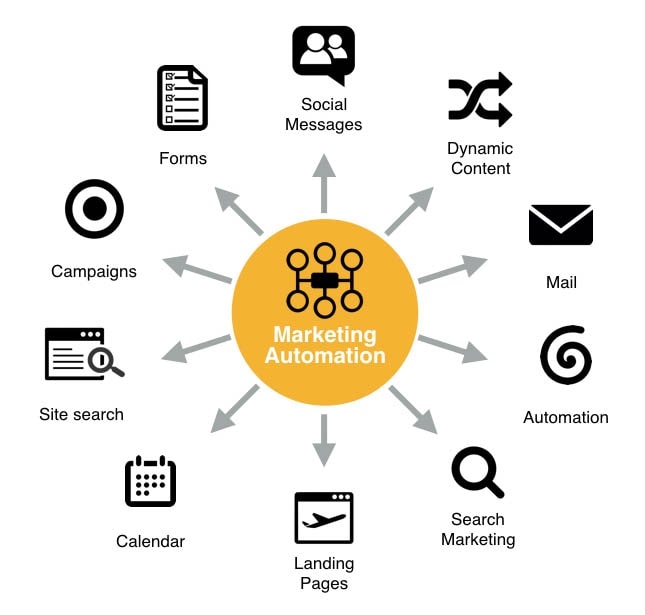 Automation took its topmost place for every digital marketer and was primary in every digital marketing strategy pyramid this year and played a very critical role in providing brands with more in-depth insights into the behavioral patterns of their users. There are some brands that got traction like never before as they saw 30-35 percent growth in leads generation after the implementation of automation software. With all the parameters working together, brands were able to create an impactful customer experience, which further facilitated a seamless journey.
Live Streaming:
The number of live streaming platforms and streamers has increased hugely every since the pandemic started slipping-in in the year 2019. With the prominent use of live streaming, consumers and users around the world got yet another opportunity to gather more relatable information about particular brands, products & discover the specification and character of brands in more in-depth. Thanks to the real-time ability of the interaction, live streaming has emerged as one of the strong modes for brands to get involved a bit better with the customers and create and maintain a better relationship resulting in expanding their viewership for their upcoming products and events.
Vernacular Content: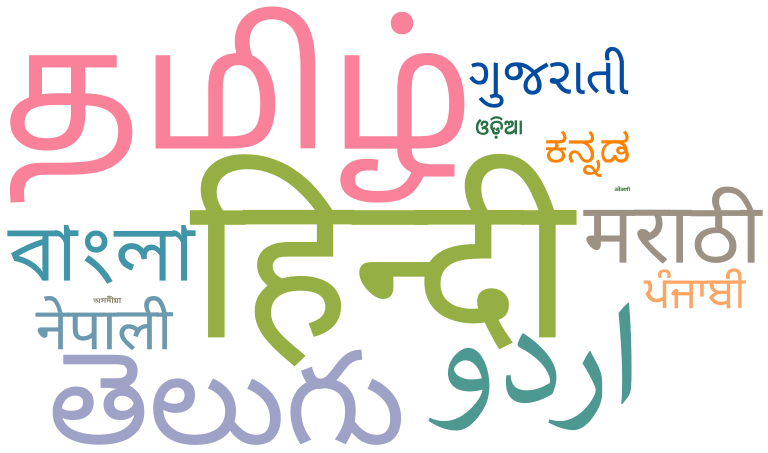 According to a Google KPMG Report, 70 percent of the Indians find local language digital content more acceptable; it is seen that almost 88 percent of the Indian users prefer or are more likely to respond to a display advertisement if it is in their local language than compared to English.
We observed digital marketing to be taking a swift towards vernacular in a holistic manner. Brands showed a Growing interest in literacy-driven content across multiple formats – audio and video to target multiple consumers across the ecosystem. For example, if you look at the Commercials of some of the products they are focused on the Hindi language because North India is their target location. Even the media banners and advertising materials follow the same route. Throughout this year there have been so many promotions including brands like Britannia Good Day(Tamil), Ola Autovin Home Delivery(Tamil), Sunfeast Yippee(Malayalam) which has been proven as some of the best viewed and accepted Youtube Ads in the regional language.
Voice Search:
This has gained intense popularity in the new market for the Marketers. If we go as per the research almost 65 percent of the smart speaker owners are reluctant to go back to the days without a voice-controlled assistant. Smart speakers will grow more holistically to change the way the users interact and spend.
The tech world is taking a 'J' curve to take a lead in the new year with mind-blowing advancements in technology aspects, marketing tools, and leading strategies. 2022 will be heavily beneficial to seize the opportunities, take command and necessary steps to gain leverage on customer behavior, trends to get the maximum output from digital marketing.
Nano Influencers and creators
Nano influencers have been proven to be one of the most vital facets of all major ongoing advertising campaigns and brand awareness initiatives they have helped in providing brands with much-needed awareness, recall, and face value amongst the niched audience. They tend to get higher engagement in terms of sending a message, as they have a very close and knitted community of real followers.

As per a report of INCA, the average engagement rate of nano-influencers in India is estimated to be around 30 percent, while micro-influencers manage to get close to a 14.5 percent engagement rate. For mega and macro-influencers, it is estimated at 18.2 percent and 12.7 percent respectively. Based on our recent study we have seen brands mainly focusing on nano-influencers and dedicating around 20-25 percent of their brand promotion budget so that they can reach their target market.
Read More-