We do not know it but we are so much Digitally advanced especially in the last decade the transformation is huge and inevitable I must say. We have directly or indirectly and subconsciously accepted Digital Lifestyle.
Because it is hard to recall when we took out cash to pay for a meal in our favorite restaurant or Transferred actual cash if someone wanted it – that's actually the beauty of Digital Lifestyle.
Being 'Digital' means the use of any type of technology to make your life easy and achieve your desired goals, including doing your daily activities such as buying food, searching for any information, and completing work or connecting with people. With just a touch of a finger, digital technology enables us to live more connected, and it opens a very broad area where you can easily do things with more ease and comfort and definitely fast.
To prove its versatility and effectiveness it was no better way than the recent pandemic that hit globally where almost all the businesses struggled, we have seen numerous case studies that have thrived altogether. Where during the pandemic everyone from small businesses to workers to freelancers everyone struggled. Going digital has become so crucial and has been proven as a key that a few hundred industries have survived.
In recent years, online shopping and related stuff has experienced exponential growth and the number of online shoppers has doubled, according to Deloitte's latest report: The Next Wave Emerging Digital Life in the south and Southeast Asia.
Why You Should Embrace Digital Lifestyle in 2022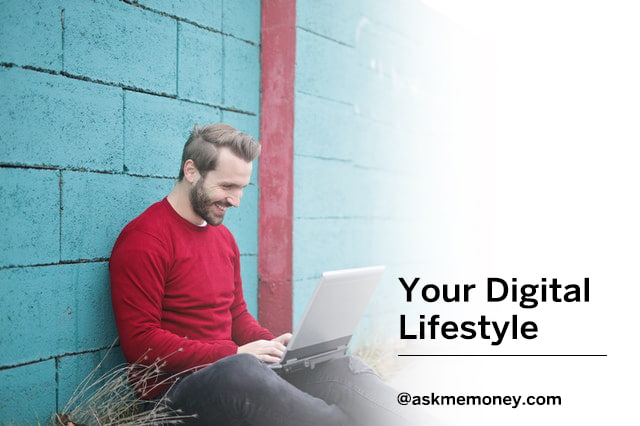 It was said earlier to parents do not expose their children to technology but It is undeniable how technology and Digital lifestyle are important to accept today.

It is changing the way we work Government uses "artificial intelligence" to make decisions. More and more companies are quickly realizing the relevance of this and the ones who are not being aware are losing traction a bit.
Going digital cannot be stopped. We all have to live with it.
And as an Individual, we should be well aware that how important it is to stay and be aware of the importance of digital lifestyle and technology for instance I have got to know from so many of my friends who live with a voice assistant in their homes and they are clear about the idea that they do not want to go back to the days without a voice assistant.
It's not about being addicted to a certain type of technology but being sure that you have access to things that are bound to make our life easier so that we have time to do more of those things which require our time attention.
Ever since the migration started towards a digital lifestyle and digital environment in the year 2020 it proved to be the only viable way to keep the existence alive for many businesses around the world, which in turn greatly impacted their digital marketing strategies.
As Individual as we bid goodbye to 2021, it's time to observe and analyze the digital trends that reigned in 2021 by making an analysis of the trends and being aware of the ongoing changes, we will be well prepared for the changes which are coming for us in 2022 and further.
Read More-