I am highlighting some important details before you jump into the freelancing profession. There are so many individuals I know personally who have taken Freelancing as their primary source of income.

In the initial stages, it was not that easy for them to do it but once they got the hang of it was great for them.

I am highlighting some important details before you jump into the freelancing profession.

Due to the challenges and the explanations from the people who have done this freelancing can be really intimidating for people who are just starting out.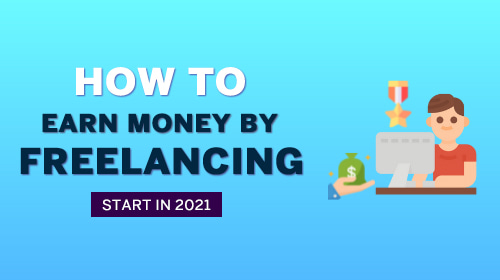 Yes, one cannot deny the fact that to become a successful Freelancer you have to spend good sleepless nights all this is to become good at what you are going to learn.

Let's rewind to a time around ten years ago today. How many people would have actually thought of living a life in their own freedom sitting in a home sipping a cup of hot coffee? Even if that privilege existed it would probably be reserved for the elite class like business owners and rich and wealthy investors.

Lucky for us that we have come a long way since then. It is certainly advancements in the technological world or the increase for ease in working, freelancing has become the modern work ethic nowadays.

I believe if you have clicked on to read this article you most probably know what is freelancing? Before we discuss how to earn money by freelancing let's quickly summarise it for the people who might not know it yet.
What is Freelancing?
You must be wondering, "people talk so much about freelancing so what is freelancing?

It refers to working freelancing refers to work as an Independent Unit or a company instead of being employed for a company or someone else.

Freelancing means that it is an untraditional way to work. Freelancers are self-employed individuals who do not work for a particular organization but for so many companies.

It includes doing work as per the contract for multiple clients and companies remotely A freelancer is a self-employed person who offers services to clients, and multiple organizations at the same time.

These services are more often offered to other businesses, by using utility and task execution tools.

A freelancer's domain of expertise can vary from content creation, app development to tutoring, and he or she could also be considered as an independent contractor or a self-employed worker.
Question yourself, Is freelancing good for Me?
Before proceeding, take a moment and do a self-test.
Is freelancing a right option for you? what work would you perform as a freelancer?
What would be your ideal niche?
Why do you want to freelance?
Are you looking for a more of learning experience and want to provide services of your domain and creating a brand value for yourself.

And a flexible schedule to work with, or you are merely trying to escape the workhood of your usual boring job?

Do you want to expand your professional profile, or are you simply bored of your current work?

You must have heard this term quite often the grass is always greener on the other side.
Do your homework and proceed further with determination
I have seen people not just in freelancing field but everywhere let's say they will go on google and type how to earn money through freelancing or any other method the fact is they are not interested in doing that

But in 70% of the cases they start something out of peer pressure and may be they incline towards something that looks so fascinating in monetary terms.

And when they go ahead and do it they tend to lose interest once they do not see any benefit.

But it takes a little bit of time and dedicated effort to see some visible results, duration of which may vary from person to person.

And in other cases there are so many instances where people are generally starting something after doing some research and homework at start with dedication. But over the time when they are in their journey.

They come across something fancy and start gravitating towards that without focusing on what they have started and how far they have come in that. This is called the "Shiny Object Syndrome" you should not fall prey to that.
Things to consider before proceeding
As a freelancer, you are your own boss, it sounds fun but it comes with its own set of responsibilities as well.
If you are thinking about how to make money freelancing online get ready to take up the following responsibilities along with your job. These are:
How to Market yourself online

Learn how to pich potential clients easily

Budgeting and finance

Time management
Everyone starts at nothing so it doesn't matter if you don't have some of the requirements I have mentioned above. But, if you create an amazing portfolio showcasing your work.

You can surely get clients even without any hefty previous work experience.
Pros of freelancing
You can make a lot of money: It's all about brand value because over the time your value increases. also freelancing has its own risks but rewards too your pay is as you want it to be. It depends on how much you charge, who are your clients and how much work you do.

You are your own boss: You get the liberty to pick your working hours, usually it is work from home and you are at ease of choosing to work from your desired place.
You can maintain healthy work-life balance: You are not bound by rules and protocols you can take frequent breaks roam around your neighbourhood and can work whenever you want

You can enjoy Flexible working hours: your working hours are generally as per your schedule and liking.
Cons of freelancing
Your Responsiblities are Big: You are the sole person who has to make all the decisions and do all the hard work, like managing your work keeping an eye on cash flow and selling your services.
Organizing your work is a big Task: Freelancers are short on helping hands they have to manage everything on their own like providing benefits, taxes and related stuff. They have to do it all alone by themselves with the things or tools available to them.
Constant Work Equals to Money: You can have time for yourself a vacation a day out anything, but for that duration you are not making any money in other words your time is equally proportionate to money. The more you put up the work the more your earnings will be.
Income is not Stable: The main issue you could face here with regards to income is that you might have to tackle with late payments and on the other hand finding commissions easily is not always easy.
What Services can you offer as a freelancer?
There are a plethora of services that you can offer as a freelancer once you decide to get into this field you can select the best-suited option for yourself. Let's look at them in detail.
Start Writing as a freelancer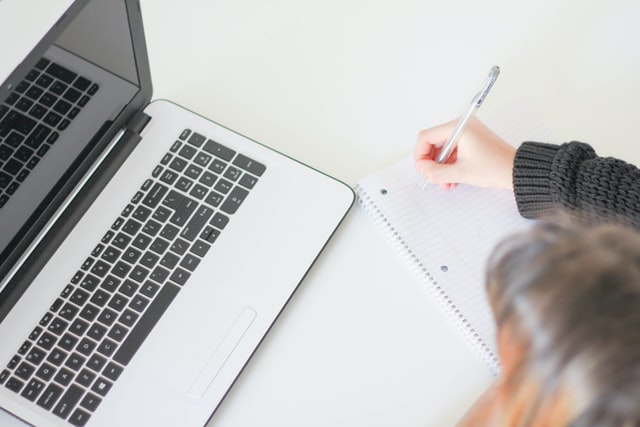 One of the most sought-after types of freelancing work out there, especially if you have got the hang of it and are able to convey your message beautifully in writing writers are some of the most needed professionals on the internet.
So how do freelance writers make money, every business needs to express what they are about to the masses and stay relevant.

However, what most organizations do is instead of hiring in-house professional writers, about 62% of the companies outsource their writing work.

There are so many Freelance jobs in this field. You can provide services to write blog posts, whole ebooks (for someone else in their name), product descriptions of various online stores, or even Facebook posts and tweets and other social media outreach posts.

Yes, that is true you can be hired to write captions for social media. If you are a tech nerd you can also write about the informational blogs and hence can monetize them too.

Similarly, if you are thinking about how to earn through freelancing as a journalist, you can easily do it by creating your own newsletter and post quality updates to your newsletter for any news update.
The popular sites popular for Writing jobs:
Upwork

Freelance Writing

Fiver
Graphic Design
If you are into professional graphic designing and would like to pursue it as a freelancer and provide your service it is easy for you can showcase your work and specify your skills by advertising them online.

Graphic design is certainly a broad field, so to be visible you'll have to create a good portfolio, pitch clients, and define your freelance graphic design tariff and rates based on your level of expertise.

You will get work like creating a log for new start-up companies, creating illustrations for websites like banners, animated videos, and gifs, PowerPoint presentations, or even ad sliders that appear in magazines and newspapers.

So at any point before you starting out you think about how to earn from freelancer this is very much one of the best methods to do so.
Admin Support
This domain has a little bit of competition and the task you can takeover here is called transcription you will be needed to listen to recordings of the conversations and typing them in a predefined manner.

You could also choose to be a part-time remote personal assistant that is going to perform the duties of answering phone calls from customers, chatting with them.

Planning the boss's schedule and booking their arrival and departure arrangements, or and giving them suggestions or perform light research for their reference.
Digital Marketing
The growth in the digital marketing industry is outstanding and it does need creative minds that help brands and companies stay up to date and relevant in today's fast-paced scenario.

As companies are putting more and more effort towards getting the attention of millions of people scrolling through social media and other online platforms the individuals asking how to make money through freelancing can make better career can find work easily.

If you are into marketing you can go with this alternative of freelancing you'll be targeting different audience with the help of creative campaigns and targets to increase and boost companies' sales.

You can take up work like designing social media banners and posts that attract user's attention or you can go full-on high-paying attributes like creating projects like setting a brand Identity or running an online marketing campaign on any social media platform.

If you are living anywhere india you can check out this post on how to make money online in india you can go through this post where I have discussed the ways to make money in india in detail.
Best websites to start freelancing jobs
1. Upwork
Upwork was created when two of the most go-to websites for freelancing joined together named Elance and oDesk, and Upwork came into existence.
Upwork has a base of over 12 million registered freelancers and over five million, clients, making them one of the biggest domains of their kind.
They support everything from hourly-paid-based gigs with start-ups, to mid to large-size projects with some seriously high-profile clients, as well.
The website is so user-friendly and easy to navigate. Plus you get detailed info about what clients are looking for in displays of their requirements which makes it so easier to curate your application.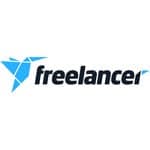 2. Freelancer
Freelancer is one more example of a straightforward website to use. It's is so easy to sign up and you can list up to 20 skills once you register for freelancer.
After you have specified your skills it looks for the job that matches your domain and skillset.

So if you were thinking about how to earn money from freelancer you can easily go with this as it is one of the leading freelancing websites in the world.

It has grown very popular that in India as well that so many freelancer india has to offer are available on this platform.
3. Fiverr
This is one of the top three websites that is the main platform in your quest for freelancing jobs. But in recent times this site has become the crowd favorite.
The website initially started out as a marketplace, where like-minded people around the world could offer their services or gigs as they call it for the price bracket of about $5.
4. PeoplePerHour.com
PeoplePerHour.com is an amazing company. The format of PeoplePerHour working is that you will often see clients.

Expressing how much they could offer to spend on a particular project. The payouts are usually good on this site.
Top 5 tips to write a good freelance profile
It doesn't matter how amazing your work is and how useful it can be for your clients unless it is not conveyed properly.

To get quality work, you'll need to make your profile stand out and will have to give equal importance just like you are making a job application for the opportunities you can find on freelancing websites.

For the application, there will be several sections that you will need to fill in. Getting this step right from the beginning is of utmost crucial.

It becomes even more of an epicenter if you are a professional writer because in a variety of ways this is the most important piece of work that you will showcase to a prospective client.
1. Showcase your strengths to potential clients
While creating account on any of the social network you sometime get skeptical about providing full information at certain points.
While on freelancing websites you can take it to the next level about explaining in details and you are free to mention your previous projects and the clients you have worked with like brands or companies as well.
And you can include Verbatim, quotes from their feedback in the introductory paragraph. Displaying evidence of your enhanced experience will give you an edge and encourage clients to work with you.
2. Deliver High-quality freelance work
You may write one of the best profile in the world, but no one is going to pay attention if you have a bunch of one-star and two-star reviews.

So, take every assigned work very seriously and if not able to deliver in the beginning do not take way to much work.

Because if you take lesser work you can deliver quantity once you get well versed with everything your habit will lead you to deliver more and more quality work that too in desired time frames.

You may write one of the best profile in the world, but no one is going to pay attention if you have a bunch of one-star and two-star reviews.

So, take every assigned work very seriously and if not able to deliver in the beginning do not take way to much work. Because it is hard to start from scratch in the beginning.
3. Give it a personal touch to your profile
So giving a touch of your own personality is inevitable share info about any extracurriculur interests.

Along with your work skills – if you're good at singing, playing guitar or a gold medalist in sport it could be anything.

Never hesitate to give a personal touch and show your funny side. Clients do love to see and stuff that it not monotonous.
4. Keep your profile short and to the point
Along with keeping your profile neat and clean and easy to go through make it a priority to keep your profile concise and straightforward.

Let's say if a client has summed up on 10-12 profiles they don't want to read 2000-2500 words profile every time.
Summarise every thing you have to mention is a shorter manner important bullet points, and give attention to pick the samples of your work to be displayed on the profile.
5. Get verified on freelance sites
the conventional way of verifying the profile of a person who is assigned to do client's work is not best nowadays because it is hard for clients to verify your credentials because they approach so many potential freelancers.
Thankfully, there are many freelancing sites that can do this on your behalf by checking your expertise, qualifications and geographical location.

Once you are done with this step, you'll get a big, Glowing Tick next to your profile name that is pure sign of authentication.

Sign while clients are scrolling through profiles for to assign a freelancer to get their work done.
Also involve in taking aptitude tests in your chosen domain of freelancing – brief, 40-minute test on things like your Photo editing knowledge like photoshop. coral draw etc, video editing abilities, and other skill based advancements.

The results then displayed on your profile and, if things go extremely well you could come under the top 1%.
Conclusion
Can you make Money as a freelancer answer is yes absolutely whether you decide to make money on Upwork, Freelancer, PeoplePerHour, fiver, you can easily make money as a freelancer.
However, point to notice like all good things does not come easy freelance career does not come easy as well. You'll have to put in a lot work in the beginning to acquire advance high-quality skills, built a portfolio, and land high paying clients.
At times you may feel that choosing to be a freelancer was not best choice for you. But if you work with determination.

And keep your eyes on the prize which is not visible just when you start, and learn from your failure as you go ahead, you'll establish yourself as a successful freelancer in little time.