Snap Finance gives a lease-to-purchase financing facility. You can buy goods like furniture to tires. Your purchase is called a lease, but you get the ability to take home the item then and there. As the lease term comes to an end, you'll own your item fully.
This process is extremely easy and simple too, getting financing needs addressed can be a costly decision. Through this Snap Finance review, we will explain how actually their services work and help you decide whether Snap Finance is right for you or not.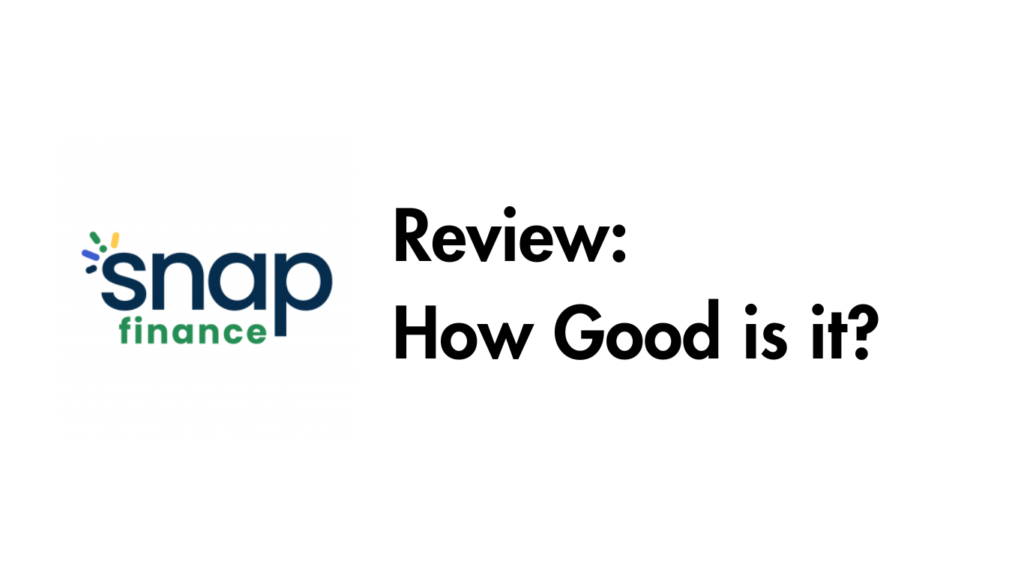 Snap Finance
Snap Finance will finance their purchases for people who are absolutely new to credit or maybe for those who have a bad credit score. This is a very lucrative form of easy financing, but the cost is a bit high.

There is a definite pattern of user reviews that depicts high costs, often involving payments over double the cost of their original buying.
Ease of approval
Ease of use
Support
Cost
Pros
Faster online application
No collateral required
Bad credit borrowers can also be approved
Same day – decision and approval
You can choose your own online retailer
Easy 100-day payment facility to pay off your balance faster and easier
The payments get auto-debit from the checking account so there is no hassle and late fees can be avoided
Cons
No transparent fee structure
Lack of transparent fee structure
High cost of leasing
The successful payments made are not reported to credit bureaus
There is no grace period for payments credit inquiry is hard
What Is Snap Finance?
Snap Finance is a lease-to-own entity based in Salt Lake City, UT, the Snap Finance team helps people to obtain financing for various things like:
Furniture
Mattrasses
Tires and Rims
Jewelry
Electronics and Appliances
What is lease-to-own financing?
If you think of furnishing a home it will easily cost you around thousands of dollars. Other items that may also cost dearly are replacing the tires of your vehicles or appliances can put you in a challenging situation if you do not have any cash on hand.
So the lease-to-own financing system gives you the ability to borrow the cash that you need to buy the items that are on your list, doesn't matter if your credit score is bad or good.
How Does Snap Finance Work?
Snap Finance joints make it incredibly easy to apply for and receive financing through the online method well the only requirement is that you have to meet the minimum criteria that is required to be fulfilled before you head out to get financing help.

There are 3 steps that you need to follow:
Step 1: Apply Online
The process of applying online takes just a few minutes you just have to fill out the form and submit your personal information plus your social security number and your driver's license number.
Snap Finance can approve your application within a few minutes.
Step 2: Choose a Retailer
Once you are done with the process getting approved, you can then choose your store and start looking for required items up to $5,000 depending on the credit limit that has been approved. Snap Finance has comprehensively partnered with retailers throughout the country hence you get the facility to shop locally and also use your approval to lease your favorite items.
There is also a store locator feature on their website so that you do not have difficulty finding your available nearest retail partner option.
Step 3: Checkout
Snap Finance will send you an email with the amount that has been approved to lease for you once your application has been approved. Henceforth all you need to do is show it to the cashier to proceed and go ahead with the transaction. Your payments will be deducted automatically from the checking account.
How Much Does Snap Finance Cost?
Snap Finance does disclose the specific costs for their lease-to-own agreements anywhere on their website. However, they do mention what some customers can approximately have to pay in terms of interest or fees.
There is definitely a processing fee or initial payment that is involved during the day you do the transaction. This amount can largely vary depending on the details of your lease agreement but it can be termed as a downpayment.
Snap Finance does not charge any interest upon the lease-purchase agreement. However, one thing to keep note of is that it does not mean that you will not pay more than the purchase price of the item(s) you are buying. As with almost all the lease-to-own companies, there is a cost additional to that of the purchase price that will be added along with your monthly payment.
For Example: Let's say you decided to lease a laptop that has a price of $600 and you started making payments of $40 every 2 weeks for 12 months, you will be paying close to $1,000.
So basically the payments are not called "interest", you're still paying a bit more money for your lease-purchase agreement.
So some other costs and fees that you may want to consider are as follows:
Application fee and processing fee
Late fees
Missed payment or non-payment fees
Snap finance does not clearly mention what the cost of financing is, but many of the users report paying high costs.
Snap Finance Reviews
Snap Finance has a high rating when measured compared to other similar providers is rating comes from the Better Business Bureau (BBB) and gets 4.37 out of a possible five stars from over 1,000 customer reviews which is quite commendable. The company has been in this business for the past 11 years.


This BBB rating is based on the company's responses to their customers, it's not measured on customer reviews of the company.

On the basis of Trustpilot, Snap Finance gets 4.5 out of 5 stars from collectively around 6,335 reviews.
Positive review that is accumulating reveals that the services deliver as advertised and does what it is means to do

Some examples from Trustpilot: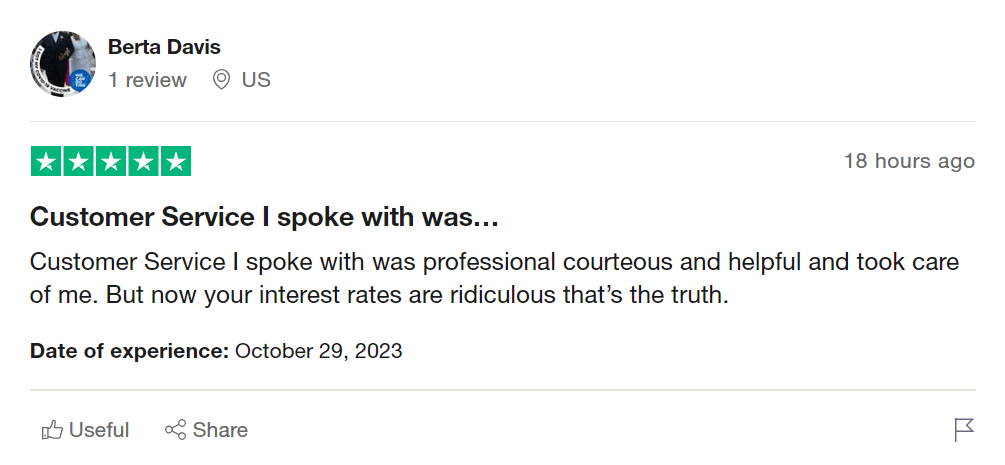 It is evident that there are a huge number of positive reviews for Snap Finance but there are also a significant few examples of disappointed customers on the BBB complaints page that we had to put out there.

Snap Finance does not appear to be very responsive when it comes to online complaints. The complaints are usually answered by the company, and there seems to be a little bit of lag on the resolution side of things.
Several complaints involved auto repair situations where dissatisfied customers want to rescind a payment for work that they consider unsatisfactory. This is a complex situation in which the financing service has to manage divergent claims from the customer and the provider.

Several complaints involved auto repair scenarios where the customers were not fully satisfied with the service provided and wanted to retract a payment for work that they considered not to be satisfactory. This is a tricky and complex situation in which the financing service has to handle divergent claims from the customer and the provider.
Some complaints may also come from customers who were not able to fully understand the offer they made.
Note:
There is one thing that Snap Finance stores do recommend we believe every borrower should really pay attention and carefully review all the disclosures of the agreement before you sign up and agree to anything. Double-check that you understand your payment amounts, when they're due, how much you'd pay over time, fees, and any additional unique terms of your agreement.


Snap Finance Review: Final Take
Snap Finance does not rely on a borrower's credit history while considering them for short-term financing. It is clear that there process of approval and consideration is easy and flexible too, getting financing can be a costly decision.
Snap Finance does not report payments made by you to the three major credit bureaus. So it clearly means that this option of financing cannot be considered as a credit-building opportunity that could help you qualify for better loans in the future.
There are a few of the purchases that you might need essentially could risk the prospect of paying more than double what the item actually costs.
Where can I use Snap Finance?
You can use Snap Finance at over 200,000 locations across the U.S. Use their store locator search tool to choose the store you want.
How does Snap Finance work?
To use Snap Finance, you need to apply online by filling out the form and submitting your personal information along with your social security number and driver's license number. After you're approved, you can choose your store and start looking for items up to $5,000, depending on your approved credit limit.
What can I buy with Snap Finance?
Snap Finance can be used at over 200,000 retailers across the United States. Most Snap Finance stores sell the following:
– computers,
– mattresses, 
– electronics, 
– furniture, 
– jewelry,
– wheels and tires.
Can Snap Finance be paid off early?
It's actually better for you to pay Snap Finance off early because that means a lower cost, as no interest will be charged. If you pay Snap Finance off within 100 days, there is no interest charge.
Read More-